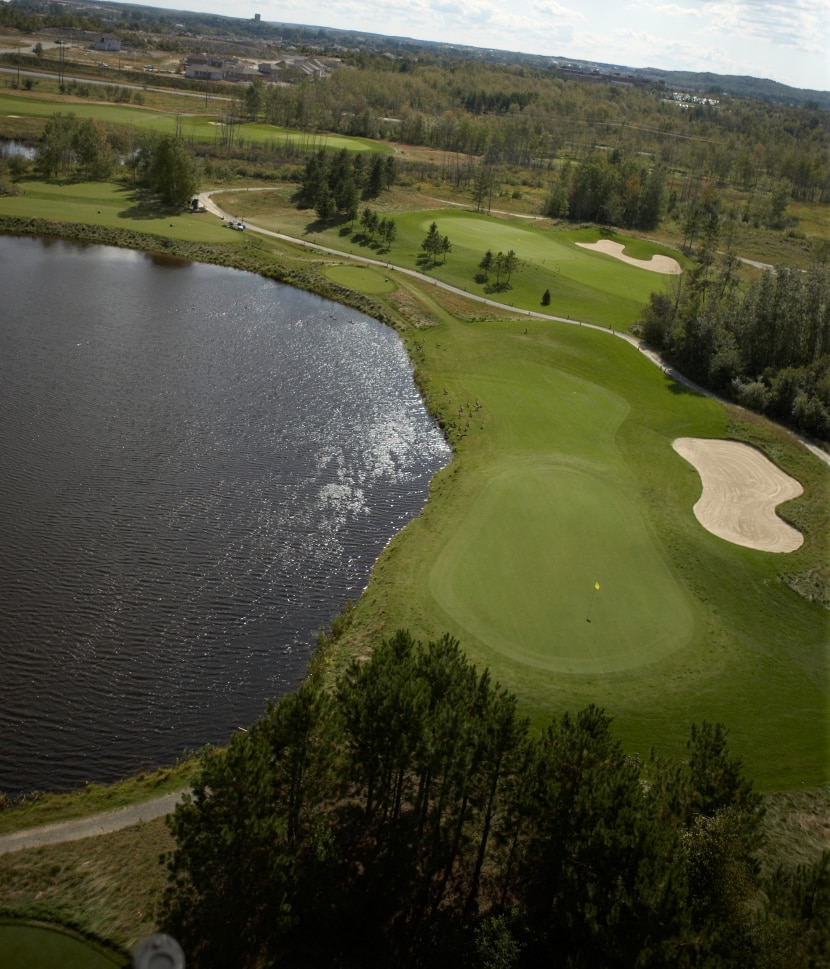 Northern Ontario's Premier Golf Experience
Professionally designed by world renowned golf course architect Thomas McBroom, Timberwolf Golf Course covers an area roughly three times the size of any other golf course in the Sudbury area. The vast layout gives the player an almost overwhelming sense of solitude as each hole provides spacious seclusion from the others. Golfers will experience the feeling of having the entire course to themselves. Multiple tee decks on each hole average an expansive 7,000 square feet, assuring variety in hole length and approach angles. The oversized greens range in area from 5,500 square feet on the reachable par five first hole, to a mammoth 9,000 square feet on the par three fifteenth hole.
Mr. McBroom has done a masterful job creating great golf holes while also providing a wonderful tour through the wilderness of Northern Ontario. Streams and wetlands, stunning rock outcrops, thousands of white birch and wildlife of every shape and size adorn the layout with their natural splendor.
Timberwolf was also the site of
2014 Ontario Junior Boys' Provincial Championship
2013 Junior National Championships
2010 Ontario Summer Games
2004 Ontario Ladies Amateur
2003 Canadian PGA Senior's Championships
2001 Ontario Junior and Juvenile Boys' Provincial Championship
Host course of the 1999, 2000 and 2001 Canadian Tour Benefit Partners Pro-Am.