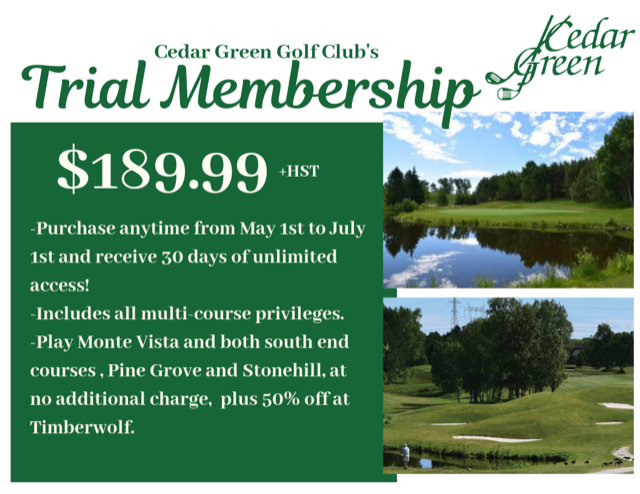 Cedar Green Trial Membership
– Available to purchase between May 1 and July 1
– 30 days of unlimted access from date of purchase
– Includes all multi-course privileges. Play Monte Vista and both south end courses, Pine Grove and Stonehill, at no additional charge. Plus 50% off at Timberwolf.